Private Limited Company Registration/Incorporation in Bangladesh
Since the Registrar/Company House (RJSC) has been largely digitized, the process for registering a Limited Liability Company in Bangladesh may no longer be as complex. Before incorporating a company in Bangladesh, it is highly recommended to hire a consultant for assistance with drafting, consolidating, and liaison.
Incorporating a Private Limited Company in Bangladesh is one of the most popular ways to start a business in Bangladesh when it comes to entity formation. Although there are numerous other options for starting a business in Bangladesh, the most common and advantageous are registering a branch office or incorporating a private limited company in Bangladesh.
Consequently, the process for registering a private limited company in Bangladesh is described below.
Before moving on to the process of registering a limited liability company in Bangladesh, it is important to note that registering a liaison office with the Bangladesh investment development authority (BIDA), also known as BIDA, is another option.
To operate as a liaison office in Bangladesh, however, there are restrictions, such as the liaison office's inability to transact business; the liaison office can only maintain a relationship between its parent company and any potential vendors or clients; and when it comes to conducting business transactions, only the parent company, as a foreign company, can transact under the supervision of the Bangladesh Bank and other relevant authorities.
Therefore, it appears that liaison offices are not a viable option, unless the parent company registered outside of Bangladesh intends to maintain a minimal level of liaison with the vendors in Bangladesh.
What is a Private Limited Company in Bangladesh?
A Private Company is defined by section 2(q) of the Companies Act 1994 as a company whose Articles of Association restrict the transferability of shares, limit the number of members to fifty, and prohibit the public from subscribing to the company's shares or debentures.
What characteristics define a Private Limited Company according to the Companies Act of 1994?
The Companies Act of 1994 lists the following characteristics of a Limited Liability Company:
It restricts the transferability of shares [section 2(q)];
The minimum number of members is 2 (two) [section 5]; The maximum number of members is 50 (fifty), excluding the company's employees [section 2(q)];
It must have at least two directors [section 90 (2)]; any invitation to the public to subscribe for the company's shares or debentures is prohibited [section 2(q)];
It is not required to hold a statutory meeting or submit a statutory report [section 83(12)].
A Private Company can begin operations as soon as it has been registered with the RJSC, pending the acquisition of the additional licenses outlined in the post-registration section of this Report.
How Do I Form a Limited Liability Company in Bangladesh?
In order to comprehend the step-by-step process for incorporating a private limited company in Bangladesh, one must realize that the Companies Act of 1994 does not outline the procedure for establishing a company, but rather addresses the statutory requirements for company formation. It is the responsibility of the RJSC, the governing body, which provides comprehensive instructions on its website for establishing a company, from name clearance to incorporation.
How to Incorporate a Limited Liability Company in Bangladesh, Step-by-Step:
The procedure for registering a Private Limited Company by Shares in Bangladesh is outlined in detail below.
–
STEP 1: OBTAIN NAME CLEARANCE LETTER
Application for name clearance with the following information to RJSC:
a) Application Form; b) Name Suggestion
STEP 2: DOCUMENTATION PREPARATION
a) Drafting of the Memorandum of Articles, Articles of Incorporation, and other necessary documents,
b) Board of Directors' decision to establish a new company in Bangladesh;
c) Obtaining and completing the following forms for the Company's registration with RJSC:
Form I: Declaration on Company Registration;
Form VI: Notice of registered office location;
Form IX: Director's authorization to act;
Form X: List of individuals who consent to serve as directors;
Form XII: Director, manager, and managing agent information.
STEP 3: FORMALITIES RELATED WITH BANK ACCOUNT
a. Directors shall open a temporary bank account in the name of the proposed Company with any scheduled bank, subject to the condition that the account shall be regularized once the Company has been duly registered with Company House;
b. Contribution of capital to the bank account.
c. A certificate from the bank stating that the required amount for capital contribution has been deposited into the temporary bank account of the proposed organization.
STEP 4: SUBMISSION OF DOCUMENTS TO RJSC
Application to RJSC accompanied by the executed documents listed above.
Post-registration responsibilities of a Private Company limited by shares
(a) Trade License
The Companies must acquire a business license from the applicable City Corporation. The proposed company is required to submit its application along with relevant documents and fees to the nearest City Corporation.
(b) Taxpayer Identification Number
E-TIN must be obtained from the website recommended by the National Board of Revenue (NBR).
(c) VAT Registration Certificate
The newly formed company is required to obtain a VAT registration certificate. This application must be submitted to the National Board of Revenue (NBR).
(d) Fire Certificate
Bangladesh Fire Service and Civil Defense Authority provides the fire certificate.
(e) Environment Clearance Certificate
A company engaged in an industrial project must obtain an environmental clearance certificate from the Department of Environment by completing the prescribed form.
Special Case (Investment in kind, etc.)
The term "investment in kind" is not defined in the Companies Act of 1994. In practice, however, a shareholder or proposed shareholder in a Bangladesh-incorporated company makes significant investments by purchasing machinery and other equipment for the company. Despite the fact that CA 1994 does not regulate the procedure, the following steps are taken when making such an investment in kind:
The relevant company must be duly registered with RJSC, the relevant investors must fill out the relevant Form(s), the relevant investors must have a vendors' agreement between them, and RJSC must receive both the filled-out Form(s) and the vendors' agreement.
The RJSC will then record the investment and monitor its compliance with the correct procedure.
How long is necessary for incorporation for Private Limited Company in Bangladesh?
After the aforementioned requirements have been met, RJSC typically issues the certificate of incorporation (Company registration certificate) within 6 to 8 business days. From the date on which all documents are submitted to RJSC, company registration typically takes 1-2 weeks.
Once the name clearance has been obtained, it is valid for six months. Typically, it takes three business days to obtain a name clearance. After obtaining the Name Clearance certificate, the initial paid-up capital must be transferred from the shareholders' account to a bank account. If there is any foreign investment, the paid-up capital amount must be remitted through the newly opened bank account in accordance with the correct procedure.
Fees associated with company incorporation in Bangladesh?
The registration fees for a company are dependent on the amount of authorized capital. Government fees for the issuance of a Certificate of Incorporation amount to BDT 1,000.
Ut in vulputate ipsum. Morbi augue lacus, sodales sed ex non, pretium facilisis purus. Praesent pretium eros sed fermentum accumsan. Sed ac neque vel ante tempor suscipit.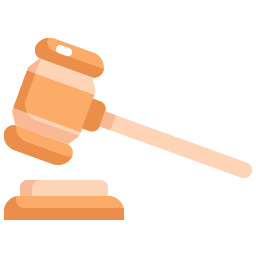 KEY FACTS ABOUT COMPANY FORMATION
KEY FACTS ABOUT COMPANY FORMATION
Company Name.  The name must be approved (cleared) before incorporation of the company in Bangladesh.
Directors. Minimum of two directors are required. Directors can be either domestic or international. Directors must be at least 18 years old and cannot have been declared bankrupt or convicted of misconduct in the past. The law stipulates that a director must hold the qualifying shares specified in the Articles of Association. A shareholder that is not a natural person (i.e., a corporation) may nominate a director.
All about Capitals:
Authorized Capital:
The authorized capital must be stated in the Memorandum of Association and Articles of Association. It is the maximum amount of authorized share capital that can be issued (allocated) to shareholders. A portion of the authorized capital may be held in reserve. In Bangladesh, there is no minimum or maximum limit on authorized capital.
Paid-up Capital:
The minimum paid-up capital required to register a Bangladeshi company is 1 Taka. Paid-up capital (also known as share capital) can be increased at any time following a company's incorporation.
MoA and AoA:
Registered Address.  In order to register a company in Bangladesh, you must provide a local address as the registered address of the company. The registered address must be a physical address (can be either a residential or commercial address) and cannot be a P.O. Box.
Memorandum and Articles of Association. The company to be incorporated must prepare a memorandum of association (MoA) and articles of association (AoA).
Shareholders for a Private Limited Company:

A Bangladeshi limited liability company can have between two and fifty shareholders. A director and shareholder may or may not be the same individual. A shareholder may be a person or another legal entity, such as a corporation. In most industries, 100% foreign or domestic ownership is permissible. After the Bangladeshi company has completed the incorporation process, new shares may be issued or existing shares may be transferred to another party at any time.
The legal team of TRR, The Law Firm in Bangladesh. The Law Firm in Bangladesh are highly experienced in providing all kinds of services related to forming and registering a Private Limited Company in Bangladesh . For queries or legal assistance, please reach us at:
E-mail: info@trrbd.com
Phone: +8801581473494
Address: House 410, Road 29, Mohakhali DOHS
In addition:These are the Types of Companies in Bangladesh
There are six ways of doing business in Bangladesh: