Procedure for Joint Venture Company Registration in Bangladesh:
Foreign investors may not conduct business in the form of a Branch office in sectors where restrictions on foreign investors' equity participation exist, as in such cases, the Joint Venture partners (local and foreign investors) establish a Joint Venture Company and run the business in accordance with the object clauses of the Memorandum of Association, while maintaining the ratio set by the government for equity participation in a particular sector.
In Bangladesh, foreign investment is permitted at a rate of 100 percent, unless the sector falls within the scope of reserved sectors, which include Arms and Ammunition, Forest Plantation, Nuclear Energy Production, and Security Printing. It should also be noted that, according to Bangladeshi law, if a company intends to provide freight forwarding services, foreign shareholders cannot hold more than 40 percent of the company's stock. A freight forwarding license can only be obtained by incorporating a JV Logistics Company with a maximum of 40% foreign ownership and 60% local ownership. With the participation of one or more Bangladeshi investors, one or more foreign investors may form a Joint Venture Company in Bangladesh.
 How Do I Establish a Joint Venture in Bangladesh?
In Bangladesh, the procedures for forming a Joint Venture (JV) are similar to those for forming a general Private Limited Company.
Outline  of how to do the Joint Venture Incorporation in Bangladesh in 2023
The Companies Act of 1994 does not provide a step-by-step guide for incorporating a company, but rather addresses the statutory requirements for company formation. It is the responsibility of the RJSC, the governing body, which provides comprehensive instructions on its website for establishing a company, from name clearance to incorporation.
Incorporating a Joint Venture Company in Bangladesh:
Detailed Instructions:
Joint Venture Incorporation in Bangladesh
The following are the steps for registering a Private Company limited by shares in Bangladesh:
STEP 1: OBTAIN NAME CLEARANCE LETTER
Application for name clearance with the following information to RJSC:
a) Application Form; b) Name Suggestion
STEP 2: DOCUMENTATIONa) Drafting of the MoA, AoA, and other required documents
b) Promoters' determination to establish a company in Bangladesh;
c) Obtaining and completing the following forms for the Company's registration with RJSC:
Completed Form I: Declaration on Company Registration;
Form VI: Notification of change of registered office
Form IX: Consent of the director to act;
Form X: List of individuals consenting to serve as directors;
Form XII: Information on the directors, manager, and managing agents
STEP 3: FORMALITIES RELATED WITH BANK ACCOUNT
a. Promoters shall open a temporary bank account in the name of the proposed Company with any scheduled bank, subject to the condition that the account be regularized once the Company is duly registered with Company House;
b. Contribution of capital to the bank account.
c. A certificate from the bank stating that the required amount for the capital contribution has been deposited into the proposed company's temporary bank account.
STEP 4: SUBMISSION OF DOCUMENTS TO RJSC
Application to RJSC accompanied by the executed documents listed above.
Once the aforementioned requirements are met, RJSC typically issues the certificate of incorporation (company registration certificate) within 6 to 8 business days.
Post-registration responsibilities of a Private Company limited by shares
(a) Trade License
The Companies must acquire a business license from the applicable City Corporation[1]. The proposed company is required to submit its application along with relevant documents and fees to the nearest City Corporation.
(b) Taxpayer Identification Number (TIN)
National Board of Revenue (NBR), which is the relevant authority in this regard, is where a company must obtain its TIN.
(c) VAT Registration Certificate
A certificate of VAT registration must also be obtained by the newly incorporated company. In this regard, the NBR must receive the application.
(d) Fire Certificate
Bangladesh Fire Service and Civil Defense Authority provides the fire certificate.
(e) Environment Clearance Certificate
If a company is involved in an industrial project, it must obtain an environmental clearance certificate from the Department of Environment by completing the required form.
Special Case for Joint Venture Incorporation in Bangladesh
 (Investment in kind, etc. )
The term "investment in kind" is not defined in the Companies Act of 1994. In practice, however, a shareholder or proposed shareholder in a Bangladesh-incorporated company makes significant investments by purchasing machinery and other equipment for the company. Despite the fact that CA 1994 does not regulate the procedure, the following steps are taken when making such an investment in kind:
The relevant company must be properly registered with RJSC, the relevant investors must fill out the relevant Form(s), the relevant investors must have a vendors' agreement between them, and the relevant Form(s) and vendors' agreement must be submitted to RJSC.
The RJSC will then record the investment and monitor its compliance with the correct procedure.
To complete this incorporation, however, a JV agreement is required. A joint venture agreement can be executed if both parties are in agreement. The JV agreement must be affixed with the appropriate stamp duties so that it carries more legal weight/credibility. If both parties execute the JV agreement in Bangladesh, the JV agreement must first be printed on non-judicial stamp paper and then signed by both parties. If the foreign counterpart executes the JV agreement outside of Bangladesh, the JV agreement must be consularized, attested, and affixed with the stamp duty by the relevant Bangladeshi Embassy and foreign ministry in Bangladesh.
How long is necessary for Joint Venture Incorporation in Bangladesh ?
After the aforementioned requirements have been met, RJSC typically issues the certificate of incorporation (Company registration certificate) within 6 to 8 business days. From the date on which all documents are submitted to RJSC, company registration typically takes 1-2 weeks.
Once the name clearance has been obtained, it is valid for six months. Typically, it takes three business days to obtain a name clearance. After obtaining the Name Clearance certificate, the initial paid-up capital must be transferred from the shareholders' account to a bank account. If there is any foreign investment, the paid-up capital amount must be remitted through the newly opened bank account in accordance with the correct procedure.
Are there fees associated with the formation of a joint venture in Bangladesh?
The registration fees for a company are dependent on the amount of authorized capital. Government fees for the issuance of a Certificate of Incorporation amount to BDT 1,000.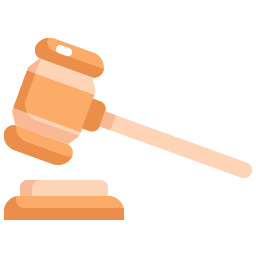 KEY FACTS ABOUT COMPANY FORMATION
KEY FACTS ABOUT COMPANY FORMATION
Company Name.  The name must be approved (cleared) before incorporation of the company in Bangladesh.
Directors. Minimum of two directors are required. Directors can be either domestic or international. Directors must be at least 18 years old and cannot have been declared bankrupt or convicted of misconduct in the past. The law stipulates that a director must hold the qualifying shares specified in the Articles of Association. A shareholder that is not a natural person (i.e., a corporation) may nominate a director.
All about Capitals:
Authorized Capital:
The authorized capital must be stated in the Memorandum of Association and Articles of Association. It is the maximum amount of authorized share capital that can be issued (allocated) to shareholders. A portion of the authorized capital may be held in reserve. In Bangladesh, there is no minimum or maximum limit on authorized capital.
Paid-up Capital:
The minimum paid-up capital required to register a Bangladeshi company is 1 Taka. Paid-up capital (also known as share capital) can be increased at any time following a company's incorporation.
MoA and AoA:
Registered Address.  In order to register a company in Bangladesh, you must provide a local address as the registered address of the company. The registered address must be a physical address (can be either a residential or commercial address) and cannot be a P.O. Box.
Memorandum and Articles of Association. The company to be incorporated must prepare a memorandum of association (MoA) and articles of association (AoA).
Shareholders for a Private Limited Company:

A Bangladeshi limited liability company can have between two and fifty shareholders. A director and shareholder may or may not be the same individual. A shareholder may be a person or another legal entity, such as a corporation. In most industries, 100% foreign or domestic ownership is permissible. After the Bangladeshi company has completed the incorporation process, new shares may be issued or existing shares may be transferred to another party at any time.
The legal team of TRR, The Law Firm in Bangladesh. The Law Firm in Bangladesh are highly experienced in providing all kinds of services related to forming and registering a Private Limited Company in Bangladesh . For queries or legal assistance, please reach us at:
E-mail: info@trrbd.com
Phone: +8801581473494
Address: House 410, Road 29, Mohakhali DOHS
In addition:These are the Types of Companies in Bangladesh
There are six ways of doing business in Bangladesh: