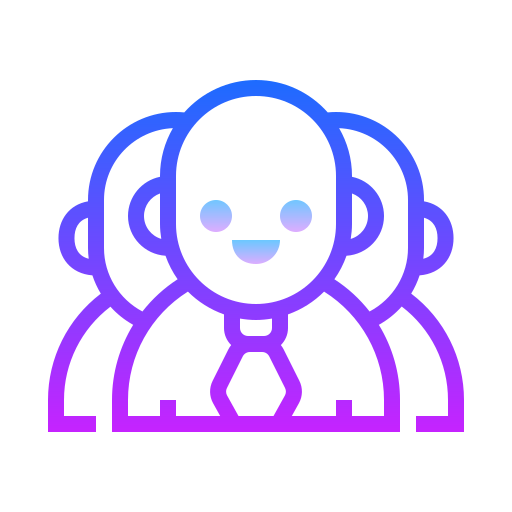 Procedure for a Liaison Office registration in Bangladesh in 2023
What exactly is a liaison office in Bangladesh?
A Liaison Office [also known as a representative office] can only engage in liaison activities, i.e., it can serve as a communication channel between the Head Office and parties in Bangladesh. It is not permitted to engage in any commercial activity in Bangladesh, nor can any income be earned there.
What exactly is a Branch office?
A Branch office is equivalent to a foreign entity's country office. A Branch office is typically prohibited from engaging in any business activity in Bangladesh and is unable to generate income in Bangladesh. However, there are options to expand the parameters of the Branch Office, allowing the Branch Office to engage in commercial activities with prior approval from BIDA.
Minimum capital requirement:
Any foreign company or sponsor wishing to establish a liaison office in Bangladesh must deposit a minimum of USD 50,000 into the designated account of the branch office/liaison office within two months of receiving permission from BIDA.
Payment of Operation costs:
All expenditures will be covered by funds transferred from abroad via standard banking channels and converted into local currency.
Outward Transfer:
No outbound remittances are permitted from Bangladesh. In the case of the Branch office, however, BIDA's prior approval is required.
Visa & Work Permit for Liaison Office registration in Bangladesh :
Sponsors can apply for a Visa for Private Investors. Visas are also available to dependent relatives. Foreign personnel can be hired.
Import & Export for Liaison Office registration in Bangladesh
Not permissible. However, Branch Office may obtain an Import and Export Registration Certificate and engage in import and export with BIDA's approval.
Registration and legal requirements
Registration with the Investment Development Authority of Bangladesh.
Investment amount must be repatriated within two months of the date of registration with BIDA.
Commercial License from the Local Municipality
Registration for Income Tax and Value-Added Tax with the National Board of Revenue.
Any additional licenses, permissions, or NOCs required by Bangladesh's laws.
Required Documents for Liaison Office registration in Bangladesh
Prescribed Application Form duly filled in, signed, and stamped Memorandum of Association and Articles of Association of the Principal Company and Certificate of Incorporation and Audited Accounts of the preceding fiscal year.
Board Resolution to Establish a Representative/Liaison Office in Bangladesh:
Specifics of planned activities in Bangladesh.
Shareholder, promoter, and director information.
Organogram of the office as proposed.
The Bangladesh Embassy/High Commission of the country of origin, the Embassy/High Commission of the applicant's country of origin, or the Apex Chamber of Commerce of the country of origin must attest items ii-iv. The proposed office must first submit an online application and then submit the necessary documents to BIDA. All documents must be submitted to BIDA in four copies.
Date limit for Registration –
BIDA Registration is due within three to four weeks of submission. Other formalities are consequential and will take approximately two weeks to complete.
Authenticity and renewal –
Typically, permission to operate is granted for three years and is then renewable for additional terms.
Establishment Cost:
Approximately $3,000 for government fees, miscellaneous expenses, and legal fees associated with the above licenses and authorizations.
Ut in vulputate ipsum. Morbi augue lacus, sodales sed ex non, pretium facilisis purus. Praesent pretium eros sed fermentum accumsan. Sed ac neque vel ante tempor suscipit.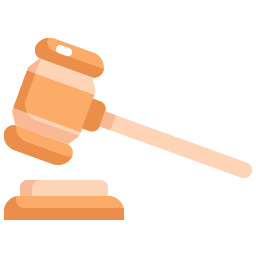 KEY FACTS ABOUT COMPANY FORMATION
KEY FACTS ABOUT COMPANY FORMATION
Company Name.  The name must be approved (cleared) before incorporation of the company in Bangladesh.
Directors. Minimum of two directors are required. Directors can be either domestic or international. Directors must be at least 18 years old and cannot have been declared bankrupt or convicted of misconduct in the past. The law stipulates that a director must hold the qualifying shares specified in the Articles of Association. A shareholder that is not a natural person (i.e., a corporation) may nominate a director.
All about Capitals:
Authorized Capital:
The authorized capital must be stated in the Memorandum of Association and Articles of Association. It is the maximum amount of authorized share capital that can be issued (allocated) to shareholders. A portion of the authorized capital may be held in reserve. In Bangladesh, there is no minimum or maximum limit on authorized capital.
Paid-up Capital:
The minimum paid-up capital required to register a Bangladeshi company is 1 Taka. Paid-up capital (also known as share capital) can be increased at any time following a company's incorporation.
MoA and AoA:
Registered Address.  In order to register a company in Bangladesh, you must provide a local address as the registered address of the company. The registered address must be a physical address (can be either a residential or commercial address) and cannot be a P.O. Box.
Memorandum and Articles of Association. The company to be incorporated must prepare a memorandum of association (MoA) and articles of association (AoA).
Shareholders for a Private Limited Company:

A Bangladeshi limited liability company can have between two and fifty shareholders. A director and shareholder may or may not be the same individual. A shareholder may be a person or another legal entity, such as a corporation. In most industries, 100% foreign or domestic ownership is permissible. After the Bangladeshi company has completed the incorporation process, new shares may be issued or existing shares may be transferred to another party at any time.
The legal team of TRR, The Law Firm in Bangladesh. The Law Firm in Bangladesh are highly experienced in providing all kinds of services related to forming and registering a Private Limited Company in Bangladesh . For queries or legal assistance, please reach us at:
E-mail: info@trrbd.com
Phone: +8801581473494
Address: House 410, Road 29, Mohakhali DOHS
In addition:These are the Types of Companies in Bangladesh
There are six ways of doing business in Bangladesh: